Parker Tide is pleased to have been awarded a five-year contract by the General Services Administration to support the Heating Operation and Transmission Division (HOTD).
Under the contract, Parker Tide will support the Heating Operation and Transmission Division by providing technical, financial, and operations support services. In addition, Parker Tide will provide help desk support to systems and databases to maintain operational continuity for the plant.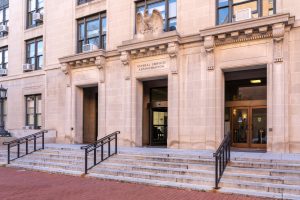 "We look forward to this partnership where we will provide critical mission support and operational continuity", said Sr. Program Manager, Rick Dolan, "We have an exceptional team with the expertise needed to deliver for GSA."
Parker Tide is a veteran-owned small business with a nationwide reach of subject matter experts across all areas of human resources support, personnel security operations, investigation and audit support services, administration and executive support, and acquisitions management.